An interview with Mr. Chris Georgiev, Head of Business Development, Imagga Technologies Ltd, Bultaria: "The early detection of problematic online content might be one of the most important priorities for safeguarding Europe and its democratic societies", published in CounteR newsletter #2.
Dear Mr. Georgiev, how would you present your entity's profile and scope of operations to the Newsletter's readers?
Imagga is a pioneer and a global innovator in the image recognition as a service space. The company has been offering its cloud API since 2014 and its on-premise solution since 2015. The technologies behind these products have been in active development since 2012. The company is operating out of Sofia, Bulgaria and Seoul, South Korea and has sales agents in the US and UK. We are currently a team of 13 experts with diversified backgrounds in software architecture and development, machine learning, AI, marketing, finance, and product management. The image recognition and computer vision AI technologies we have developed over the years, which are already actively used by our customers around the world in various industries and applications, give us the confidence that we can solve this problem in a fully or semi-automated way much better than any other company in the world can.
Tell us about your entity's mission, history, and general achievements?
As a leading global provider of AI deep learning-based technologies for automated image and video recognition, classification and tagging, Imagga has dedicated time, energy, and mind space to its mission – to provide the most powerful and precise set of technologies that enable businesses to derive value out of the image content they manage and provide the best and safest possible experience to their users. Our content recognition solutions are currently used by over 22,000 developers and 250 businesses worldwide and has received multiple worldwide awards.
What is your experience with, or participation in other projects?
 Imagga is taking part in a high-impact project, run by a consortium of 30 renowned academia, research, and enterprise organizations: the AI4Media project aspires to widen the network of researchers across Europe and beyond, to foster the development and adoption of AI technologies for media solutions. AI4Media, same as CounteR, is a H2020 project. It focuses on delivering the next generation of core AI advances to help media meet the constantly growing requirements but also comply with the core EU values of trustworthiness and ethical engagement. Through the AI4Media project, Imagga will create a solution that can automatically (re-) organise photo and video content, typically used by media companies.
CounteR's key task is to develop an early-warning tool to be used in the prevention of radicalisation and violent extremism: in your perspective, how will this contribute to a safer Europe?
The radicalization is one of the major challenges online of societies in Europe and beyond. Radicalisation is the process where an individual adopts extreme social, religious or political ideals and tries to infiltrate his views online targeting people in vulnerable situations, such as unmet psychological needs for belonging or status, a mental illness. Terrorist groups that use social media for radicalisation have mastered their tools – it is getting harder to detect such efforts due to the complexity and mass spread of such problematic content. Being able to early detect and flag problematic content might be one of the most important tasks of safeguarding Europe and its democratic societies. A combined effort in adopting anti-radicalisation polices, technologies, and tools is becoming super important in the fight to counter violent extremism online.
From your experience, how can risks for radicalisation at the community level be detected and prevented?
 The vast amount of user-generated content makes the task of real-time detection of propaganda and radicalisation material crucial in safeguarding people online. Robustness of the detection methods is required – different media sources need to be analysed and cross-referred as sometimes a combination of image and text can represent a radical messaging even though each media type by itself might not have that particular message. Reading the radicalisation signals on time and automating this process using artificial intelligence will be a major factor in fighting bad actors online.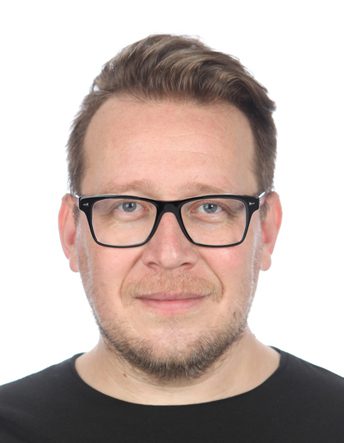 Chris Georgiev
Chris Georgiev is the Head of Business Development – Asia-Pacific at Imagga. He is the fire-starter of the biggest start-up events in Bulgaria. Mr. Georgiev also established AI networking events in Seoul, South Korea.